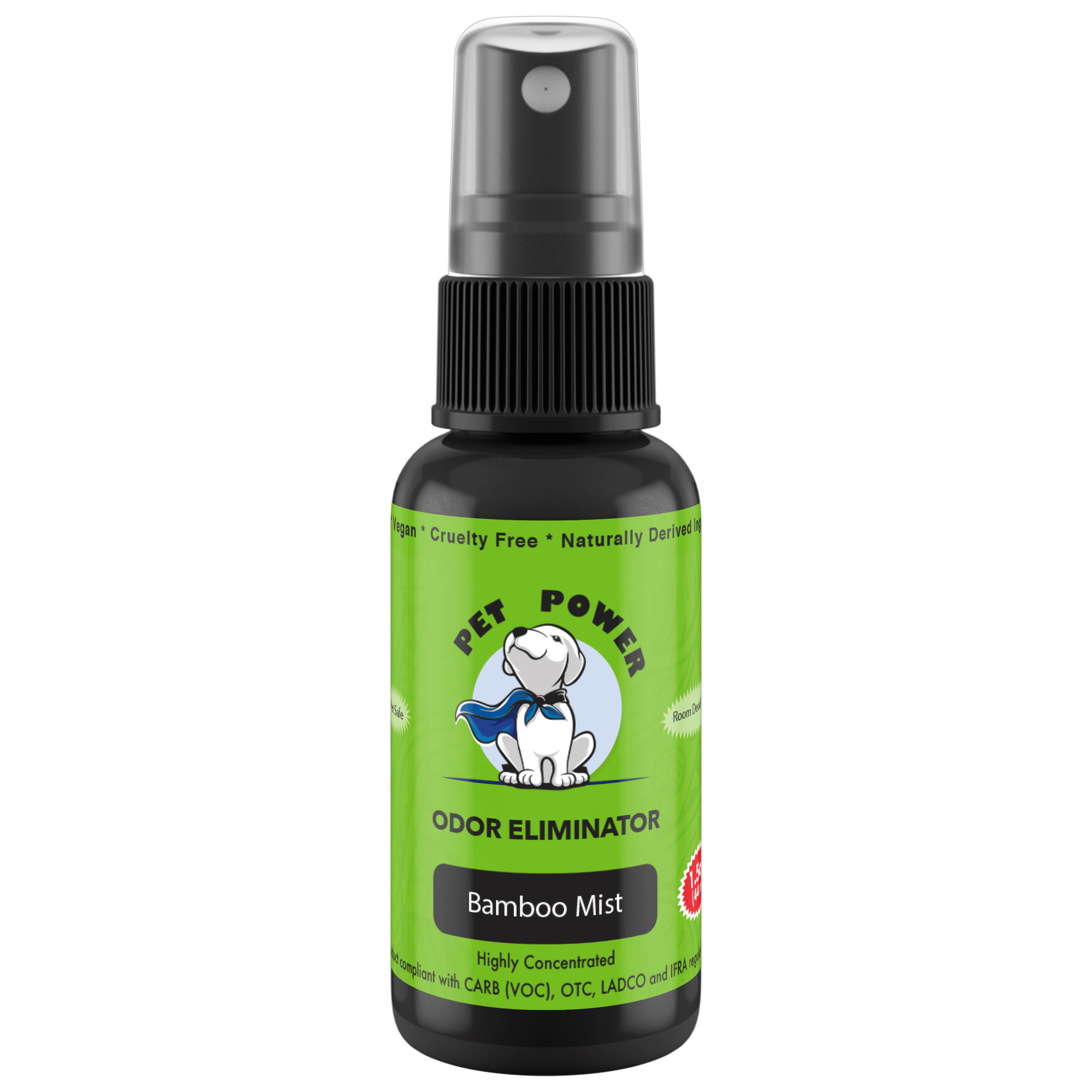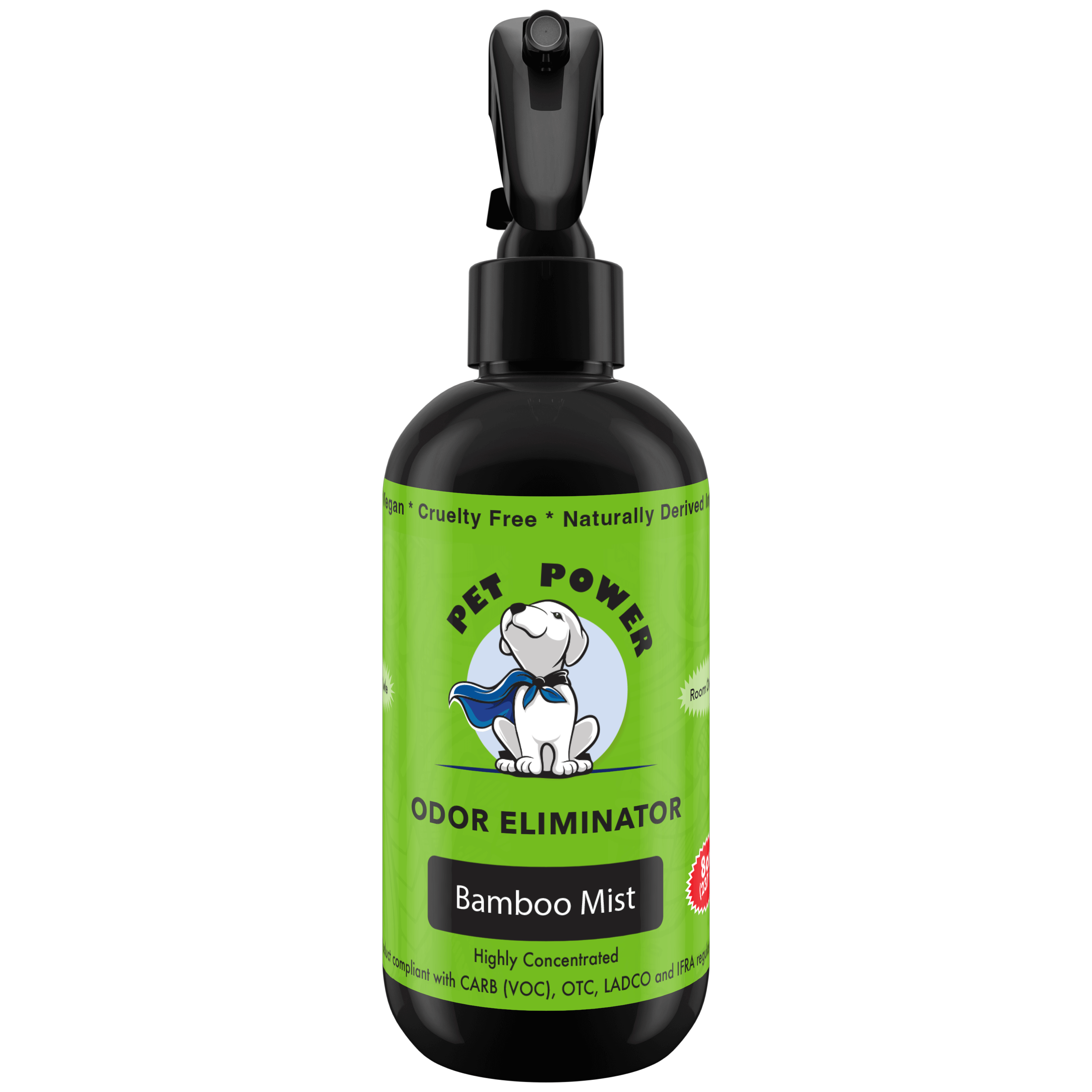 Pet Power Air Freshener
Pet Power Bamboo Mist Pet Odor Eliminator
Sale price
$12.99 USD
Regular price
The very best in pet odor elimination!
Pet Power Odor Eliminator
Life with our furry companions can sometimes get a little stinky. But it doesn't have to stay that way! Pet Power's awesome selection of super-powered scents are specially formulated to instantly eradicate unwanted pet odors and replace them with a pleasant lingering aroma that lasts for days!

GREAT FOR:

Cars, Homes, & Offices.
Hard to wash fabrics such as carpets & upholstery.
Pet Groomers & Boarders
Veterinary Clinics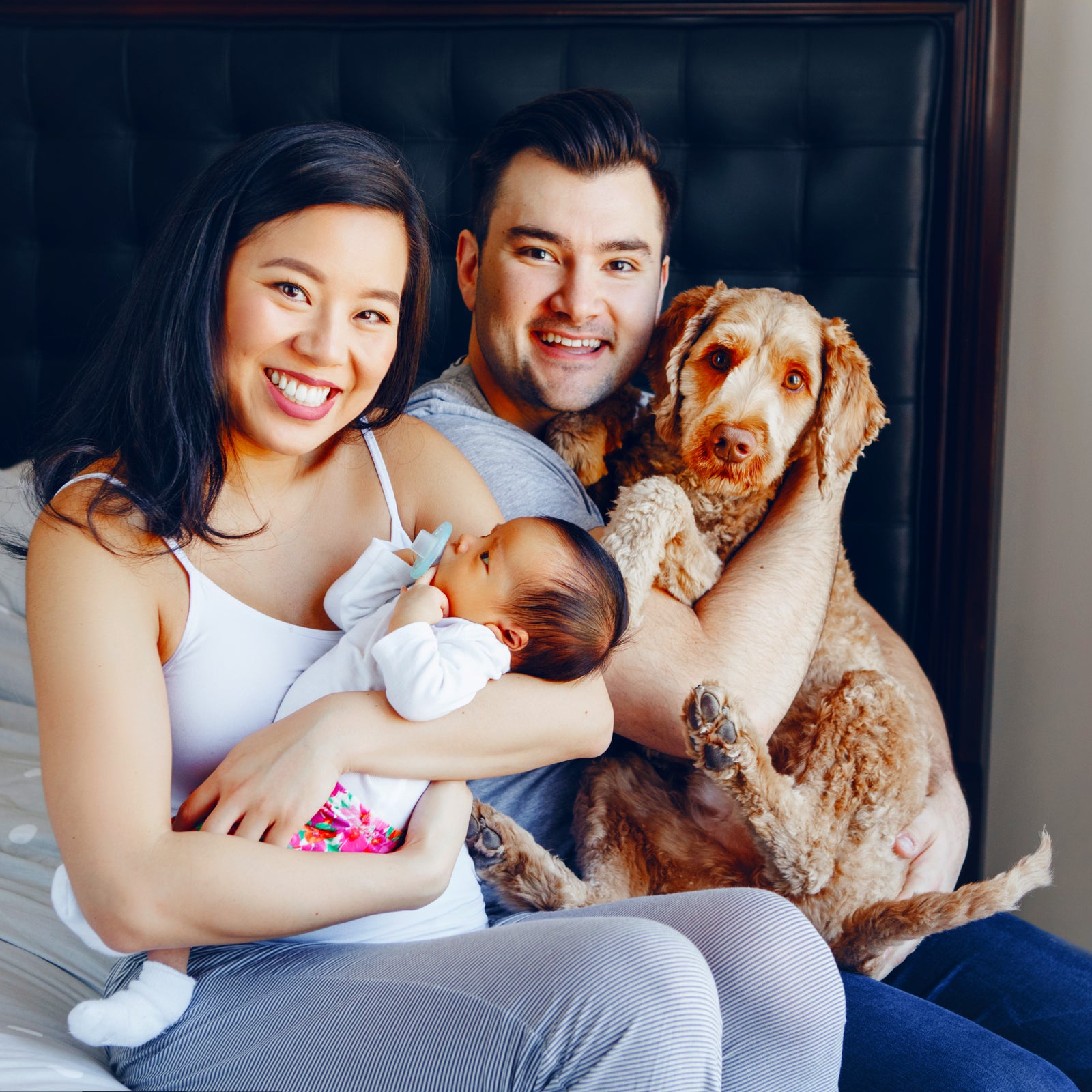 The proof is in the pudding!
What makes us THE BEST?
Tons of incredible scents to choose from!
Our HIGH-POWER Formula Outperforms & Outlasts Most Other Brands 3:1!
Environment & Canine Friendly
Ironclad 60-day 100% satisfaction guarantee!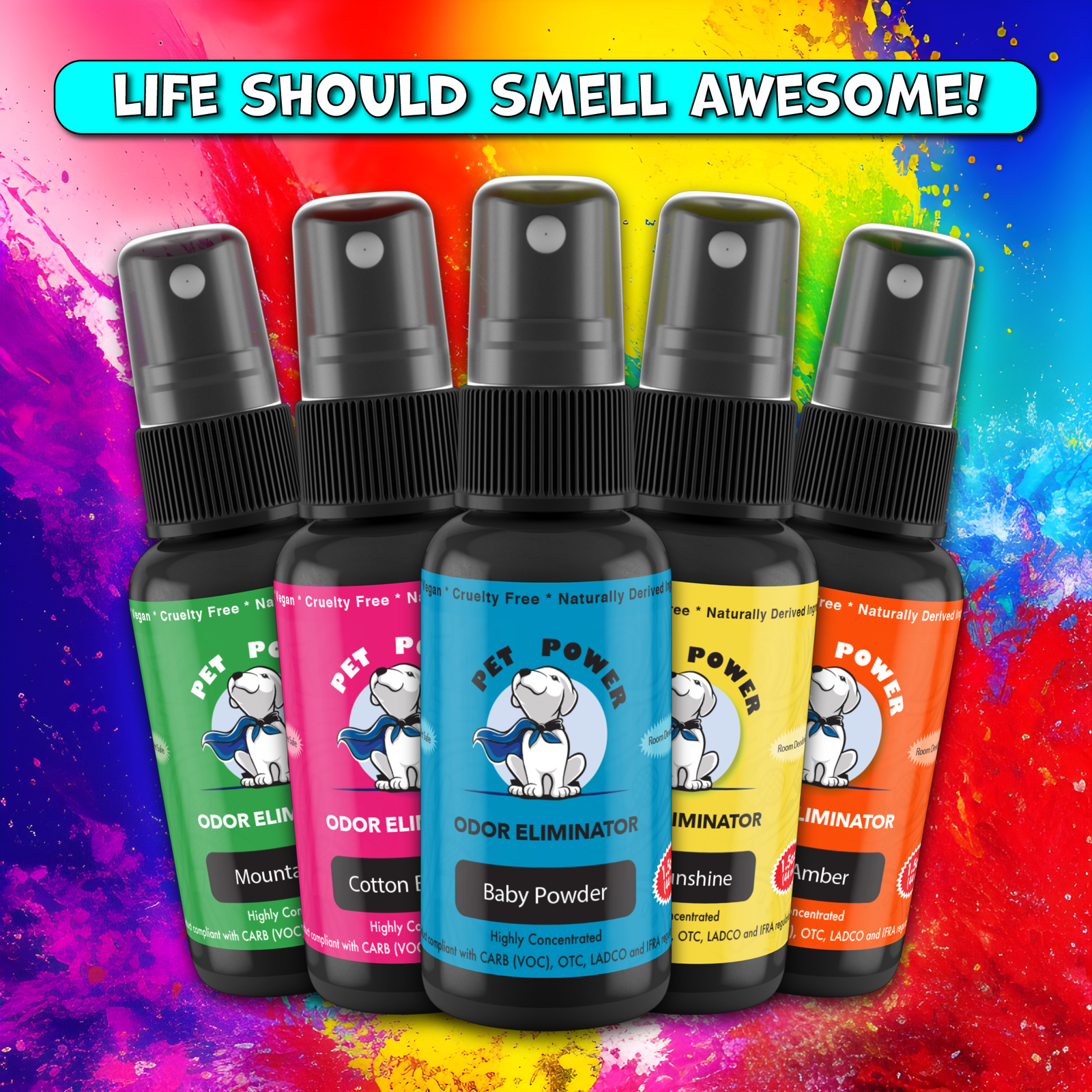 All Pet Power Products Are: